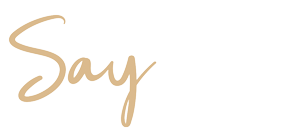 Services
WEDDING CEREMONY, VOWS RENEWAL, ELOPeMENT: FIND THE RIGHT FIT
No matter the formula that you choose, we will always work together to create a meaningful and personalized ceremony which will reflect your style, your personality, and your values. And, even for a short elopement ceremony, I will give you some (pleasant) homework to do!

Together, we will create your perfect ceremony. Work will be needed: from me, of course, but also from you. It is important that you feel comfortable telling me your story, giving me details about your day to day life and your vision of a happy marriage.
Check out my 3 offers and find the right fit for you.

Personalized
ceremony

Bespoke ceremony

Bespoke bilingual ceremony
Eloping in France can be so romantic! If you have already planned your day, we will create your unique ceremony together and you will add me to your planning.
If you're looking for a wild, fun and romantic package, have a look at our elopement package in Brittanny!


Ceremony only

Elopement package in Brittany