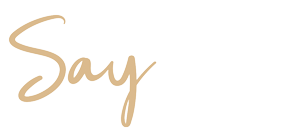 Frequently asked questions
To know me better
 You will find below my answers to the questions I'm most frequently asked as a wedding ceremony officiant.
Can't find your specific question?

Should we be working together? Will our personalities and visions match?
We are a good match if…
1. Your wedding ceremony is on your priority list for your wedding celebration (ranked higher than cake for instance!)
2. If, after chatting over Skype with me, you feel confident to tell me all about you and your story, and really confide in me.
3. If you're willing (and excited) to spend time reflecting on your couple and on what getting married really means to you.
On my end, I like to work with couples who are eager to dive back into good memories, key moments of their story, events that step by step brought them to having enough faith in each other and in their relationship that they felt ready to unite their lives through marriage. I really enjoy taking time to understanding couples' way of life and personalities.
What does your fee include?
All of my offers include at least one meeting with me (via skype if you're living abroad or in a different region), a guidance to write your personal vow, a personalized script, 2 questionnaires, a symbolic certificate, a selection of readings, rituals and musics.
Please go to the "services" page for more details about each package.
How do I work?
I listen a lot to my intuitions but I do have a method:
1. I take time to get to know you well, to understand what your ceremony means to you and what marriage means to you.
2. I start with the creating process: identifying key messages, finding ways to bring them to life, and organizing all of the puzzle pieces together
3. I put all of our ideas into word and write the entire script of your bespoke ceremony, review your vows and your speakers' speeches
If you choose the bespoke ceremony option, you will not have a frame to guide you at the beginning of the process, as this frame will be created after we've spoken over Skype and after completing your questionnaires. If you choose the personalized ceremony, you will have a frame to guide you from the begining and I will use the questionnaires to personalize the main paragraphs.
How do I define my style?
Simple, authentic and natural.
I like to create ceremonies that don't feel like a one woman show. The couple will always be the center of attention, not me. My job is to pass on to your guests your key messages, and to make sure this is done according to your style and personalities. If humor is part of your day to life, if will also be part of your ceremony. If you feel like the moment should be solemn, it will be. My job is to stick to your personalities, putting into words the beauty of your relationship, and enlighten with simple words what the essence of your couple is and what meaning you do give to your commitment.
Why should I work with a professional celebrant instead of giving this task to one of my family members?
You can definitely have your dad or best friend officiating your ceremony. Just keep in mind that you're asking a lot from them. I've put together a list a reasons to choose a professional officiant over a family member.
1. To feel guided and forget about the stress, knowing that everything will be under control from the begining to the D-day.
2. Having the opportunity to invent symbolic rituals that feel like you, that are made for you, that match your story and personalities (eg: unity candle isn't for everyone)
3. Offer your speakers the possibility to have their speeches checked and be guided along the process if they need it.
4. Having someone guiding you through the writing of your personal vows, making sure that you're both on the same frame, having a second opinion on them while not spoiling your guests ahead of the event.
5. Delegate the writing part of the ceremony while being assured that the tone will be just right for you and that all your important messages will be delivered
6. Relying on my questionnaires to focus on the essential: your couple, your union and your projects.
Starting this journey with me will allow you to step back from wedding planning for a few nights, and draw all of your attention back on what matters most: you couple!
How long should the ceremony last?
A personalized ceremony lasts for about 20 to 30 minutes as it is made on the English and American format and includes 1 ritual and 1 reading.
A bespoke ceremony is made from scratch, using our meetings and your answers to my questionnaires. It may include several personal speeches from your guests, several symbolic rituals, several pieces of music… or whatever you feel the need to include. It usually lasts longer, close to 45 minutes. A bilingual ceremony is necesarily longer and lasts between 45 minutes to 1 hour.
Do you do wedding rehersals?
Wedding rehersals are not customary in France. I personnaly don't think it is necessary at all, especially since I send a roadmap a week before the wedding to everyone involved in the ceremony so they know exactly what they are meant to be doing and when. However, I understand that some of you need more reassurance, so I offer your the possibility to do a reahearsal on the night before, if i'm already staying onsite. We can discuss conditions over the phone.
Where do the meetings take place?
If you life in Toulouse, Paris or Brest, we should be able to see eachother face to face at least for one of the meetings. I can come to your place (which I like because it gives me the opportunity to have a grasp of your environement) or we can meet in a café in the city center. If none of those options are possible, we can definitely meet over skype, which really doesn't change a thing. I have prepared ceremony for many couples who lived in Canada, Chili, the US, England… who got married in France.
What are the payment facilities?
Payments are due in 2 or 3 parts (depending of the option that you chose). A non-refundable 30% deposit is required upon booking. The second payment is due 3 months prior the wedding, and the rest is due on the day (on withing the week of the wedding). Payment can be made by bank transfers or Paypal. If you choose the Paypal option, Paypal fees will be added to the initial price of the package.
Can we get legally married in France?
In France, independent celebrant do not have to possibility to be officially registered. The only legal ceremony possible is at the city hall if you are a french citizen or have been a French resident for at least 30 day. For foreigners, there are also very strict legal and extensive medical requirements to be met. If it is important for you to get legally married in France, I strongly advise you to call your embassy.
French people get legally married at the city hall. They often choose to complete this ceremony with a religious blessing and/or a symbolic ceremony in the gardens of their venue.
How far in advance should we book?
Creating and writing a ceremony can be done between 3 to 8 months prior the wedding. I can sometime accept last minute demands. It mostly depends on the time of the year, contact me to see if it's possible in your case. However, if you're aiming for a Saturday in the spring or summer, I strongly advise that you book my services about a year prior your event to maximize your chances to see your date still available.
I open bookings 18 months in advance.
What is a vows renewal ceremony?
Renewing your vows is about celebrating your love in a formal way all over again and looking back on what you have accomplished together so far in your married life.
You can renew your wedding vows on the occasion of one of your wedding anniversaries. You can also decide to renew your vows after overcoming a difficult time in your married life, to reaffirm your determination to be together, stronger than ever.
Vows renewal are usually held in a more intimate setting, with your children, close friends and family. Preparing your vows renewal ceremony will give you an opportunity to reflect on the past years, as husband and wife, identify what went right, what went wrong, and consciously decide together what you want to accomplish in the future together. You might also want to exchange promises, which will most likely be different than those exchanged on your wedding day.
Renewing your vows is also a very good reason to through another great party around love and family!
Do you celebrate same-sex couples' weddings ?
Yes, OF COURSE! And I sincerely hope that we will soon no longer need to include this question to our FAQs anymore!
What happens if it rains?
1. If you're having your ceremony where the reception will take place, make sure to ask your venue manager for a plan B in case of rain. Even though we can always adapt and shorten some parts of the ceremony if it starts raining during the ceremony, it's always better to plan your ceremony in a covered space if the weather forecast isn't looking god the day before. Also, make sure actually like your plan B 🙂
2. If you are booking an elopement package with Calypso Events and I in Brittany, France, don't worry we've got it all covered for you!
Can you conduct ceremonies four couples with a different religious background?
I conduct non-religious ceremonies. However, if my couples are believers, they are encouraged to include their spiritual way of life to their ceremony. I obviously will not be faking any religious representative, but I will speak about your shared values in life, which might come from your religious background. If you'd like to include prayers, a religious readings or religious songs to your ceremony, you can absolutely invite one of your guests to take the mic.